Lord's Cricket Ground, the home of Cricket, was surveyed during a short window in 2015 to ensure that the complex and varied risks present in a large stadium were reported upon and the requisite remedial actions clearly stated. The key challenge presented to the water hygiene team revolved around the two entirely different scenarios that occurred during off season, when the ground is effectively out of use and during the cricket season when up to 28,000 spectators can impose high levels of demand on water services.
The team presented considered reports that accounted, for example the need to store large volumes of water for irrigation purposes whilst managing the inherent risks. Both Legionella Risk Assessments and log books were provided in formats agreed with the Lords' Estate Team. The surveys and reports were positively received and the Oakleaf team have been recommissioned to survey the site in 2017.
Is Your Building Accessible to Disabled People?
Is Your Building Accessible to Disabled People? As a building manager, one of the most…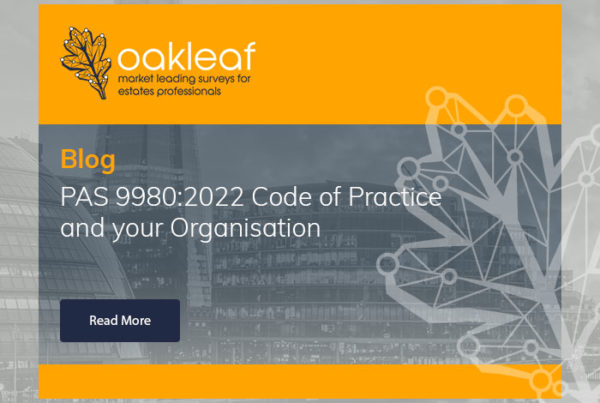 PAS 9980:2022 Code of Practice and Your Organisation
PAS 9980:2022 Code of Practice and Your Organisation Tragedies such as the Grenfell Tower fire…