Southampton Solent University contracted Oakleaf Surveying LTD to undertake a 10 year condition and statutory compliance review to assist with both the University's long term maintenance planning and their HESA return obligations.
Oakleaf surveyed the entire of the University's academic and residential estate within a limited two month time period with all data delivered on programme. Following the initial surveys Oakleaf have revisited specific areas where refurbishment has been undertaken to review and reissue condition data and to ensure the data remains consistent and relevant year on year.
The Estate itself is hugely varied thanks largely to the Maritime heritage of the institution with specialist installations such as the 'ship-towing-tank', 'tanker training lake' and fire training school all surveyed and reported on appropriately.
Southampton Solent University
Education
Condition Survey (Education)
Statutory Compliance Audit
Is Your Building Accessible to Disabled People?
Is Your Building Accessible to Disabled People? As a building manager, one of the most…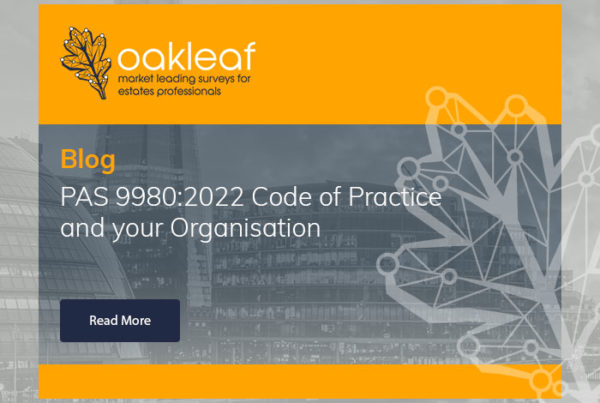 PAS 9980:2022 Code of Practice and Your Organisation
PAS 9980:2022 Code of Practice and Your Organisation Tragedies such as the Grenfell Tower fire…