HM Naval Base Devonport is the largest in Western Europe, and has been supporting the Royal Navy since 1691. The vast site covers more than 650 acres and has 15 dry docks, four miles of waterfront, 25 tidal berths and five basin.
In September 2015 Oakleaf Surveying Ltd were commissioned by Interserve, the sites facilities management team, to undertake fire compartmentation surveys across the site. This included 50 buildings, of varying uses including accommodation, offices, medical centre, workshops, storage facilities, educational facilities and gymnasiums.
The fire compartmentation project included reviewing and producing the fire stopping strategy for the buildings, where this was not available. This task was undertaken in line with British Standards and relevant guidance, to ensure the safety of all personnel occupying the premises. Following on from this an invasive survey of all buildings was completed, with a schedule of defects being produced detailing the location and type of fire safety works that were required.
The extent of the work meant that a 4 month survey programme was put in place. This involved close liaison with site staff and building managers to ensure the minimum of disruption to the 24/7 working base. In total over 100,000 square metres of buildings were surveyed. All staff were required to undergo rigorous security vetting prior to being allowed to work on the base.
Is Your Building Accessible to Disabled People?
Is Your Building Accessible to Disabled People? As a building manager, one of the most…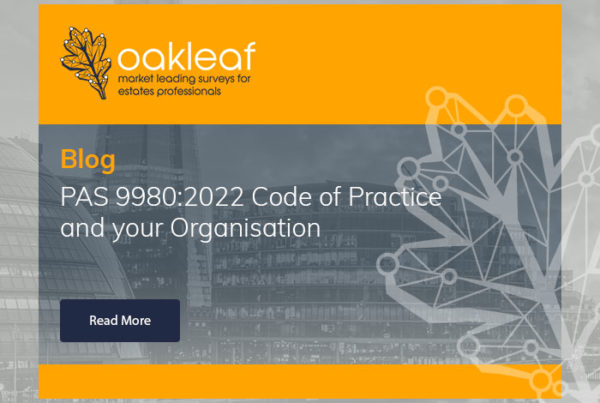 PAS 9980:2022 Code of Practice and Your Organisation
PAS 9980:2022 Code of Practice and Your Organisation Tragedies such as the Grenfell Tower fire…