Sutton Valance School is an large independent school and associated residential accommodation and is located within ten miles of Canterbury, Kent. The school is part of the respected Westminster schools group.
Oakleaf assessed accessibility to both the main school, prep school and all associated site and grounds including many of the surrounding streets and pavements as the school is so integral to the associated village.
The school is located across a multi-levelled site with upper floors of buildings to the lower limits of the site aligning with ground floors of the main school complex. Whilst challenging, the layout gave the Oakleaf team the opportunity to provide pragmatic advice that will substantially improve the accessibility of the estate.
Is Your Building Accessible to Disabled People?
Is Your Building Accessible to Disabled People? As a building manager, one of the most…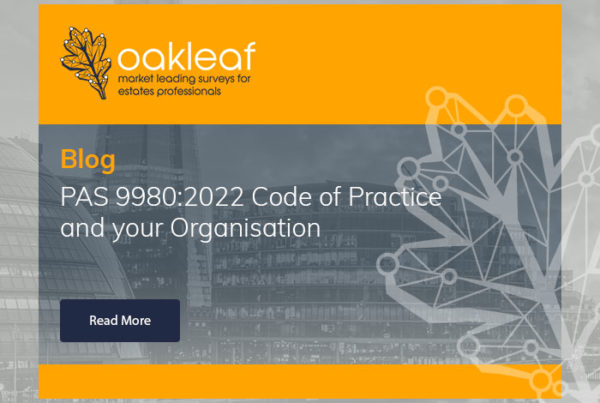 PAS 9980:2022 Code of Practice and Your Organisation
PAS 9980:2022 Code of Practice and Your Organisation Tragedies such as the Grenfell Tower fire…