Lynemouth Power have been considering moving the whole station away from coal and changing over to bio-mass instead. This re-organisation is a continuation of the change from supplying power exclusively to the adjacent aluminium smelting works and to the National Grid instead. This has required some physical changes to the subdivision of the site and the 402 building which houses the main current convertors has had to be physically separated from the smelting works.
Oakleaf were commissioned to carry out a fire risk assessment of the 402 building and all of the associated power transformers together with providing a detailed assessment of building a far larger bio-mass store to hold all the bio-mass for a full station firing instead of co-firing with coal.
Is Your Building Accessible to Disabled People?
Is Your Building Accessible to Disabled People? As a building manager, one of the most…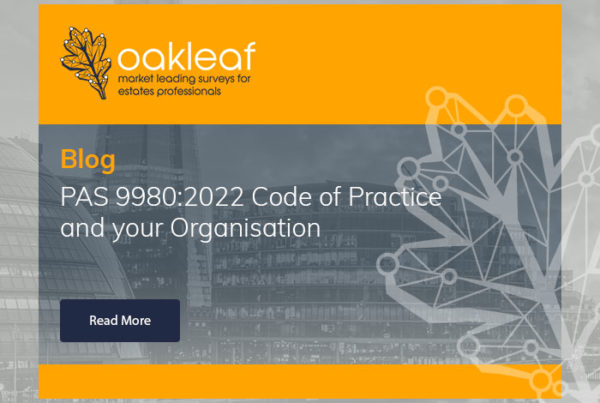 PAS 9980:2022 Code of Practice and Your Organisation
PAS 9980:2022 Code of Practice and Your Organisation Tragedies such as the Grenfell Tower fire…