Lynemouth power station is a combined coal and biomass fired 420 mega watt power station that up until 2012 was owned by Rio Tinto. Prior to this it had been constructed in 1968 by Alcan to provide power for the adjacent aluminium smelter but this no longer operates and now the station provides power to the national grid. It is the most thermally efficient coal fired power station in the UK.
Oakleaf were commissioned to carry out a full fire risk assessment of the whole power station and included ever area of the site. Subsequent to the initial assessment Oakleaf have been commissioned to carry out re-inspections and also to advise Lynemouth power on various aspects of risk reduction.
Is Your Building Accessible to Disabled People?
Is Your Building Accessible to Disabled People? As a building manager, one of the most…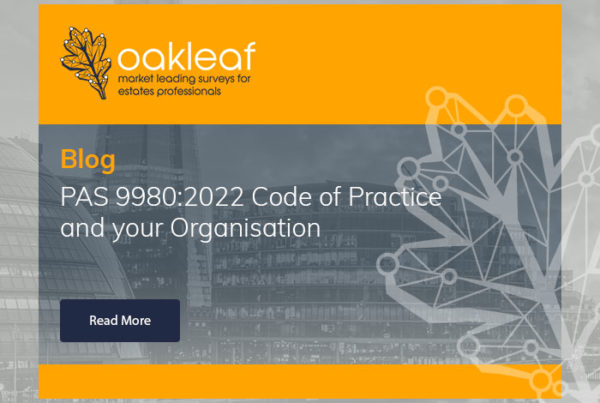 PAS 9980:2022 Code of Practice and Your Organisation
PAS 9980:2022 Code of Practice and Your Organisation Tragedies such as the Grenfell Tower fire…