Millfield School is one of UK's premier independent schools located to the heart of rural Somerset. The Oakleaf Group were awarded a combined condition survey, including Mechanical and Electrical Services, and Fire Risk Assessment after a competitive tender process in October 2015.
The surveys were undertaken from November 2015 through to January 2015 with detailed rooms based assessments deliver in advance of agreed deadlines to assist with financial reporting requirements.
Whilst a school in name the scale of the estate is more a kin to a university with substantial residential accommodation as well as varied academic and sporting building stock including Olympic standard swimming pool, equestrian centre and concert hall.
As well as the main school site the prep school and off site residential buildings were assessed.
Is Your Building Accessible to Disabled People?
Is Your Building Accessible to Disabled People? As a building manager, one of the most…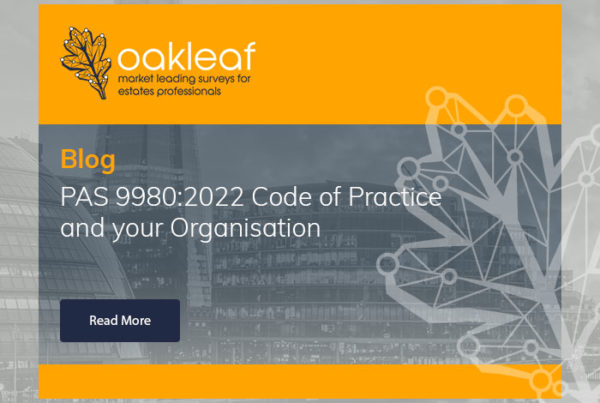 PAS 9980:2022 Code of Practice and Your Organisation
PAS 9980:2022 Code of Practice and Your Organisation Tragedies such as the Grenfell Tower fire…