The Royal London Group were looking for a specialist firm to undertake a review of their statutory compliance and maintenance liabilities across their extensive estate, with particular focus on their Wilmslow and Edinburgh property portfolios, and approached Oakleaf to submit a fee bid proposal. Following consultation and interviews, Oakleaf were appointed in December 2010 to carry out the reviews.
The main Edinburgh offices are located within the confines of Edinburgh's designated World Heritage Site. Whilst the buildings are not of particular architectural note the access costs and materials used are strictly regulated by the Local Authority, prudent cost models were therefore required to ensure that recommended works meshed with expected budgets.
Particular attention was required to the mechanical and electrical infrastructure of the estate as much of the installation was approaching the end of its expected life with detailed programming of work required.
Commercial
Condition Survey
Statutory Compliance Audit
Is Your Building Accessible to Disabled People?
Is Your Building Accessible to Disabled People? As a building manager, one of the most…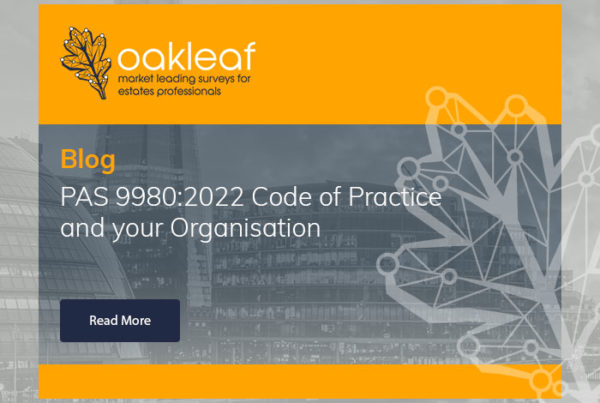 PAS 9980:2022 Code of Practice and Your Organisation
PAS 9980:2022 Code of Practice and Your Organisation Tragedies such as the Grenfell Tower fire…