The Oakleaf Group's knowledge in the Water Hygiene marketplace led to the award of a five year contract to advise the Sheffield Teaching Hospitals NHS Trust (STHNHST) with their Legionella management.
The size and complexity of the STHNHST is a particular challenge with the Estate spread over five hospitals including the Northern General hospital and the Hallamshire Hospital sites.
The contract goes beyond the normal scope of a Legionella contract, with Oakleaf Technical Services Director Haydn Harris sitting alongside the Estates Department on key Health and Safety briefings and technical meetings, as well as providing 'core' services including Legionella Risk Assessments.
Is Your Building Accessible to Disabled People?
Is Your Building Accessible to Disabled People? As a building manager, one of the most…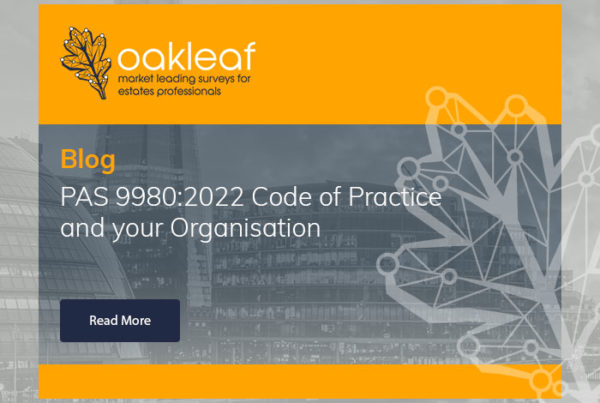 PAS 9980:2022 Code of Practice and Your Organisation
PAS 9980:2022 Code of Practice and Your Organisation Tragedies such as the Grenfell Tower fire…