Southern Scottish Energy (SSE) commissioned Oakleaf to carry out fire risk assessments of power transformers and the adjacent Control Block at the Fiddlers Ferry power station. SSE is the UK's second largest energy company, supplying gas and electricity to around 10 million customers in the UK. By volume, SSE is also the UK's largest generator of renewable energy.
The Fiddlers Ferry Control Block was constructed in 1972 but did not have delayed egress and the escape routes were compromised by the locations of the power transformers. Oakleaf carried out a detailed assessment of the transformer installations and also the configuration of the Control block to make recommendation on how best to ensure safe escape in an emergency.
Is Your Building Accessible to Disabled People?
Is Your Building Accessible to Disabled People? As a building manager, one of the most…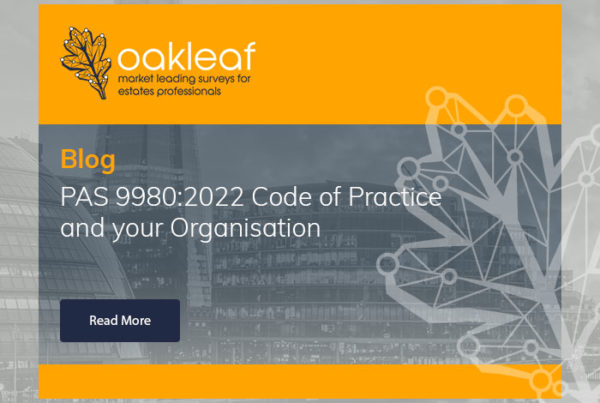 PAS 9980:2022 Code of Practice and Your Organisation
PAS 9980:2022 Code of Practice and Your Organisation Tragedies such as the Grenfell Tower fire…