Southern Scottish Energy (SSE) had recently had a new Flue Gas Desulfurisation (FGD) plant constructed at the Fiddlers Ferry power station in Cuerdley, Cheshire in order to comply with clean air legislation. Flue gas desulphurisation (FGD) is a technology used to remove sulfur dioxide (SO2) from the exhaust flue gases of fossil fuel power plants. Fiddlers Ferry Fossil Fuel Power Plant burns pulverised coal (PF) to produce steam for steam turbines, which in turn drive electricity generators.
As stringent environmental regulations regarding SO2 emissions have been enacted in many countries, SO2 is now being removed from flue gases by a variety of methods. This plant uses wet scrubbing with limestone. This new installation has to operate whilst the power station produces electricity or we are told fines will be imposed and Scottish and Southern Powers reputation could be damaged. The new FGD Plant was built by Lentjes GmbH from Germany.
Oakleaf carried out very detailed fire risk assessments of the new installation and identified a range of issues which were remedied by Lentjes after the completion of the installation.
Is Your Building Accessible to Disabled People?
Is Your Building Accessible to Disabled People? As a building manager, one of the most…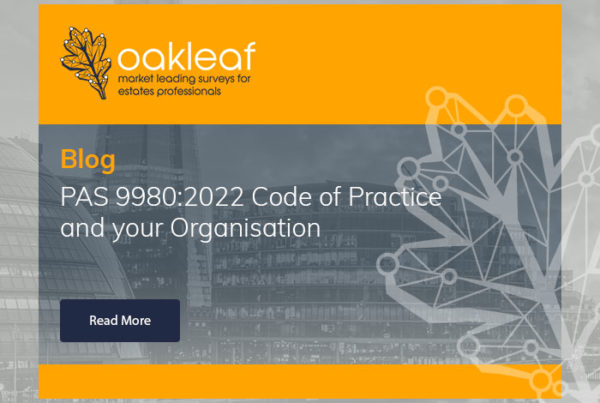 PAS 9980:2022 Code of Practice and Your Organisation
PAS 9980:2022 Code of Practice and Your Organisation Tragedies such as the Grenfell Tower fire…