Oakleaf were commissioned by SSE to carry out fire risk assessments of selected areas within the Fiddlers Ferry power station. These included the Rail head (including unloading and storage sheds) Conveyors, Bleed pump houses, E&I Buildings, Cable Spreading Rooms, Main Pump House and secondary pump houses, Oxi-Blower, Waste Water Building, Calorifier Buildings, Limestone Loading and Unloading, Out of Spec Gypsum, Ball Mill, Control Block, Boiler House, Power Transformers and current converter plant.
Fiddlers Ferry Power Station is distinctive because of its eight 114 metre high cooling towers and 200 metre high central chimney. It is a prominent landmark in the Widnes area and can be seen from as far away as the Peak District and the Pennines.
Is Your Building Accessible to Disabled People?
Is Your Building Accessible to Disabled People? As a building manager, one of the most…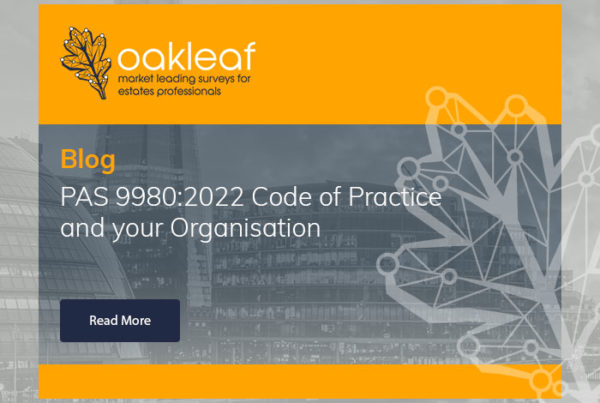 PAS 9980:2022 Code of Practice and Your Organisation
PAS 9980:2022 Code of Practice and Your Organisation Tragedies such as the Grenfell Tower fire…