The Oakleaf Group's specialist team of surveyors and auditors carried out a complete review of the St George's Hospital Estate, Tooting, in advance of the Hospital Trust's Estate Strategy formulation. The project was managed on behalf of the Trust by WT Partnership, and The Oakleaf Group liaised with both WT and Trust staff throughout the project and post delivery to assist with Estate Strategy compilation.
The project included not only the standard 6-Facet surveys but a full room's based space and occupancy review including departmental analysis and time spare capacity reviews of key outpatient departments. Whilst working in a hospital the size of St George's is always a challenge, The Oakleaf Group managed to complete the project with nominal disruption by working outside of normal office hours and allowing maximum flexibility for appointments times where wards and departments requested it.
Is Your Building Accessible to Disabled People?
Is Your Building Accessible to Disabled People? As a building manager, one of the most…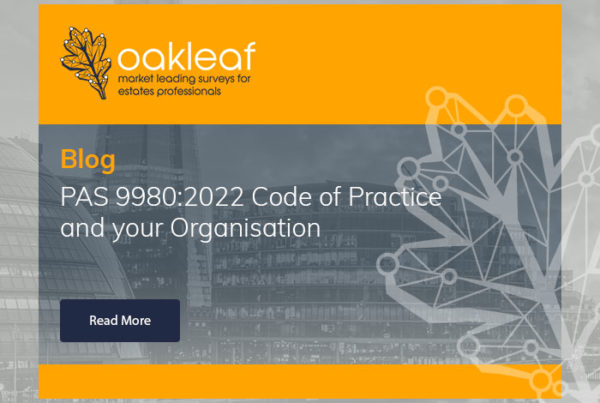 PAS 9980:2022 Code of Practice and Your Organisation
PAS 9980:2022 Code of Practice and Your Organisation Tragedies such as the Grenfell Tower fire…