In December 2008 The Oakleaf Group were commissioned to carry out the daunting task of inspecting the main complex air conditioning systems at Addenbrookes Hospital – a hospital site with few rivals in terms of size, scope and prestige.
The site proved to be technically challenging, incorporating many different types of centralised air conditioning systems. The larger systems provided cooling to multiple buildings and blocks across the site and many Individual buildings incorporated multiple systems. This provided additional obstacles and complexity to the project.
Despite these various challenges the project and reports we brought in successfully. This success was reflected when we were commissioned to carry out the air conditioning inspection on the sites blocks with 12kW cooling, in November 2010.
Is Your Building Accessible to Disabled People?
Is Your Building Accessible to Disabled People? As a building manager, one of the most…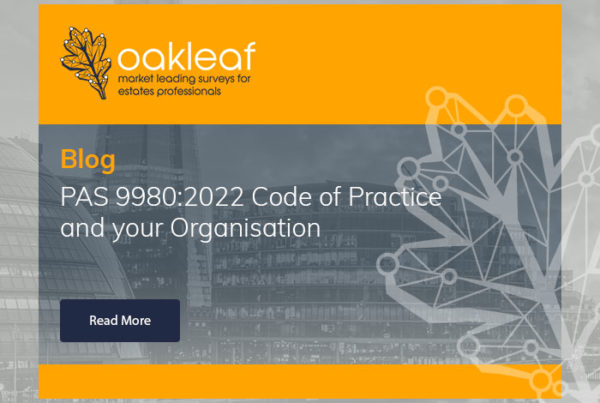 PAS 9980:2022 Code of Practice and Your Organisation
PAS 9980:2022 Code of Practice and Your Organisation Tragedies such as the Grenfell Tower fire…