The Oakleaf Group were contracted to survey the entire Craegmoor Health Care estate over a six month period between December 2009 and May 2010. Following the successful completion of the stock condition surveys Oakleaf were commission to carry out further pre-acquisition and measured surveys as part of Craegmoors' drive for growth.
Craegmoor specialise in mental health care with many of the buildings surveyed housing individuals with challenging behavioural traits, many of whom could be disturbed by the presence of unfamiliar visitors. Oakleaf took great care in offering maximum flexibility with site visits and used staff that had previous experience of working in psychiatric facilities.
The estate also covered the largest geographical area of any client that Oakleaf had worked on with properties located from Cornwall, through Wales and the Midlands and up to Southern Scotland with some 350 premises visited. The planning of survey visits lead to the creation of a map, complete with location pins and routes, probably more at home in the Cabinet War Rooms.
In April 2011 Craegmoor merged with The Priory Group to form the largest care home provider in the UK.
Is Your Building Accessible to Disabled People?
Is Your Building Accessible to Disabled People? As a building manager, one of the most…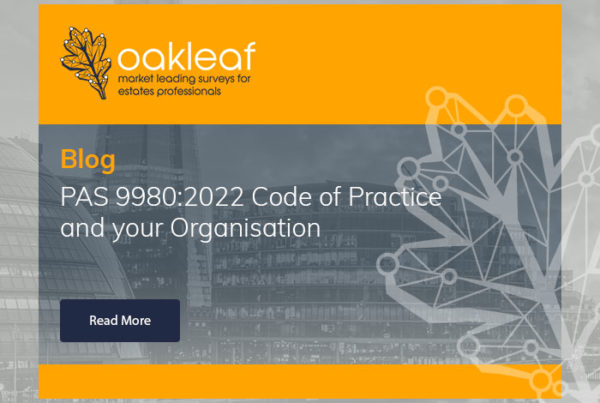 PAS 9980:2022 Code of Practice and Your Organisation
PAS 9980:2022 Code of Practice and Your Organisation Tragedies such as the Grenfell Tower fire…