The Oakleaf Group were commissioned in September 2014 to undertake a condition survey and functional of Cambridge University's academic estate. The Estate comprised a hugely varied and historic range of building stock ranging from the renowned Fitzwilliam Museum through the modernist Sidgwick site to the contemporary structures present to the West Cambridge site.
Following the successful completion of the initial phase in November 2014 further commissions were awarded in December 2014 and February 2015 taking the scale of the surveys to over 500,000m2 and covering all University sites and buildings.
The surveys were delivered on time and uploaded into the University's MiCAD database and included several 'add-ons' including the checking of existing CAD plans and the production of strategic dashboards for presentation of the condition survey findings at executive level.
Education
Condition Survey
Functional Suitability Review
Is Your Building Accessible to Disabled People?
Is Your Building Accessible to Disabled People? As a building manager, one of the most…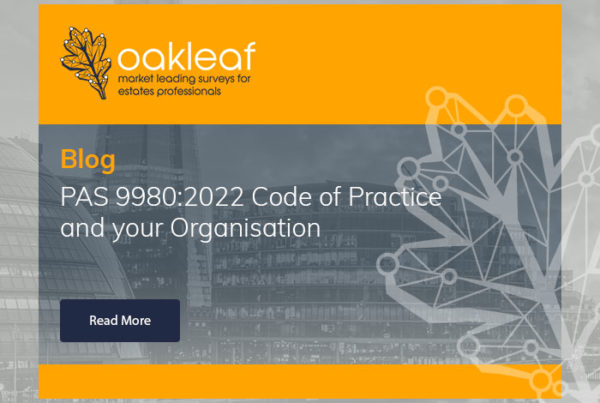 PAS 9980:2022 Code of Practice and Your Organisation
PAS 9980:2022 Code of Practice and Your Organisation Tragedies such as the Grenfell Tower fire…