Oakleaf were appointed to carry out an access audit to assess the level of accessibility through the world renown Eton College. The surveys were some of the most challenging audits carried out be Oakleaf's experienced lead auditor particularly given the scale of the historic estate.
Given the College's presence within the town of Eton the surveys covered not only the buildings but much of the surrounding road layout and associated pavements with careful consideration given to the interrelationship of buildings.
Following the successful completion of access audits across the entire Eton College estate Oakleaf Surveying were further appointed to survey the prestigious school's boarding house accommodation.
The survey brief required that Oakleaf not only produce a standard five year maintenance plan but a strategic 25 year plan to enable the college to prioritise the refurbishment of all boarding houses. The houses varied from mid to late twentieth century building stock through to the world famous and iconic College House; part of the Grade 1 listed college and chapel complex.
Is Your Building Accessible to Disabled People?
Is Your Building Accessible to Disabled People? As a building manager, one of the most…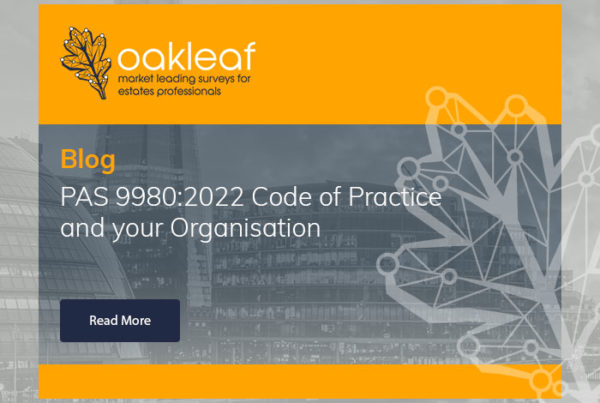 PAS 9980:2022 Code of Practice and Your Organisation
PAS 9980:2022 Code of Practice and Your Organisation Tragedies such as the Grenfell Tower fire…