The Oakleaf Group undertook an energy survey of Hereward College in March 2011, a site with a floor area in excess of 11,000m2 and split over seven main buildings. The general brief was to identify all major opportunities for energy savings across the site but a more specific focus on the centralised heating system.
The scope and age of the site resulted in extensive and varied types of energy wastages being identified by the energy assessors. These were narrowed and prioritised based on both the potential level of energy saving and cost to implement the remedial works or energy saving actions.
Computer models were produced to calculate the potential energy savings that could be achieved through certain remedial actions. For all significant remedial actions, solutions and costs were proposed – this included recommendations concerning the replacement and installation of a new centralised boiler system and an entire upgrade to the HVAC controls strategy. The report determined that annual energy savings of up to around 50% could be achieved by the college. This included recommendations concerning the management and operation of the building.
Is Your Building Accessible to Disabled People?
Is Your Building Accessible to Disabled People? As a building manager, one of the most…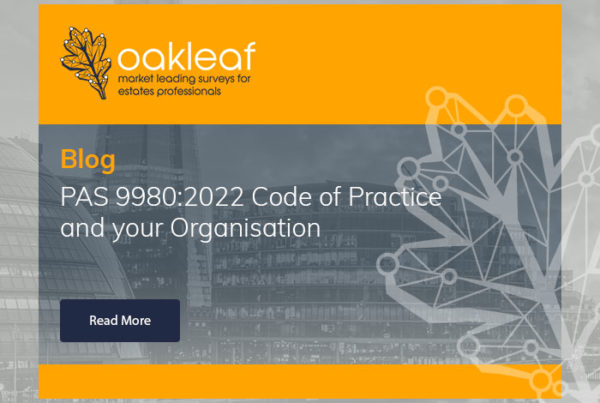 PAS 9980:2022 Code of Practice and Your Organisation
PAS 9980:2022 Code of Practice and Your Organisation Tragedies such as the Grenfell Tower fire…